Unleashing The Perks Of High Service Standards
We are a leading team of wedding officiants that will work closely with you to celebrate your unique relationship and create a heartfelt experience. You can be sure of our extensive attention to your marriage ceremony because we always go the extra mile to exceed our clients expectations.

Variety Of Ceremonies
We are experts in conducting a variety of wedding ceremonies, from simple elopement to formal weddings our ministers will help to make your wedding special and unique.
Authorized By Authority
Simple Bay Area Wedding is an authorized wedding officiant by the relevant department to help couples with their legal wedding requirements.

Elopements
We provide stress-free elopement services in San Francisco Bay Area, CA, keeping our customers satisfied through professionalism and superior customer service.
Last-Minute Marriage
Our years of experience in providing outstanding last-minute marriage services enable us to keep you on schedule. We also help couples to personalize their wedding vows to reflect who they are as a couple.

Function For 2
Simply Bay Area Wedding is an experienced company specialized in planning a customized function for 2 to make it a memorable event of their lives.
Destination Wedding
Simply Bay Area Wedding will personalize your destination wedding concept and design an event as unique and wonderful as each bride and groom.
The No.1 Wedding Services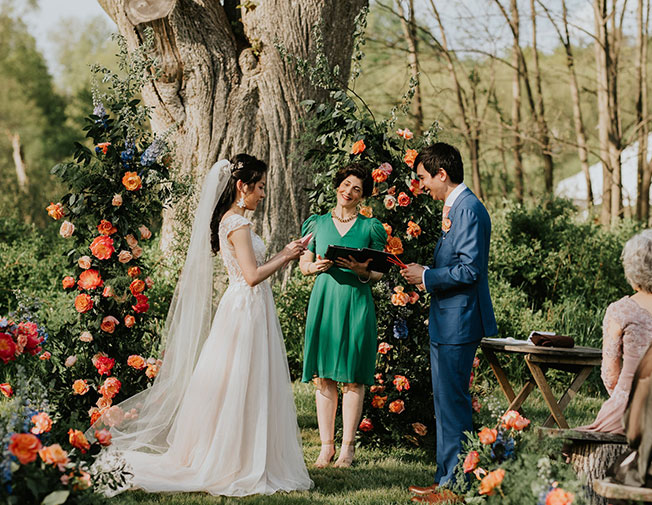 Renowned Wedding Officiants In Menlo Park, CA
We are renowned wedding officiants in Menlo Park, CA, with knowledge and experience. Let our specialists custom design your wedding day vows and make your ideal love story a reality! We will turn things personal and joyous to fill delight into your ceremony and get you covered with officiating needs. Our approach takes the special event of your life differently from traditional forms of getting married. We aim to make the day rich in emotion, meaning, and sentiment. Our unique working methods showcase the wedding of two souls with pure intentions of leading life. We are dedicated to incorporating all levels of ability to make our couples experience the entirety of what is actually happening. We will write your vows on your wedding day.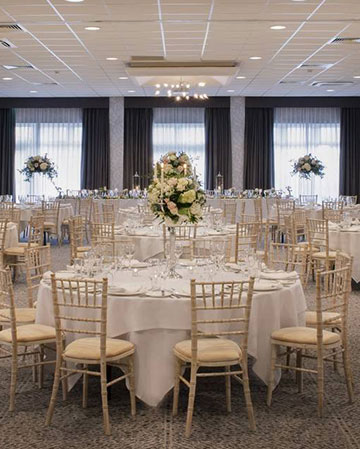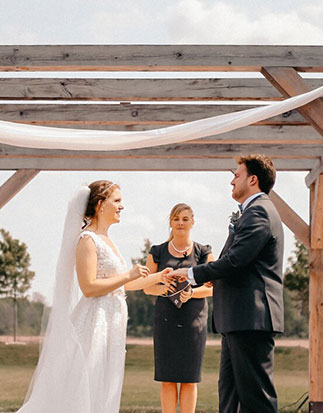 We are honored to be the best wedding officiants, with a positive record of making every wedding ceremony a memory that lasts forever. Our team has a thorough knowledge of notarizing the documents and legally declaring the two souls as lifelong partners for the rest of their lives. Save your time and money by entrusting the job to those who value your emotions attached to your wedding day and look no further. Below are some facts that set us apart.
To get our professional assistance on your wedding day, contact us now!
Simple Bay Area Wedding is a reliable option for seeking assistance from experienced ceremony coordinators and officiants. Every ceremony we design is truly genuine and unique in essence to give you a significant feel of the most important day of your life. You can rest confident in our professionalism, excellence, and honesty!
Giving you an exhilarating sense of satisfaction from the start to the end of the ceremony is our priority. Our extraordinary sense of responsibility reflects accuracy in what we do. We help couples express in words what they have in their hearts. We aim to capture every guest's attention towards the happy moments and make a couple feel special during the ceremony. Our team does more than officiating and proves to be a real source for diving deeper into the realization of relationships. Moreover, you will find us helpful in all legal terms and conditions.
Best Wedding Officiants Are Just A Phone Call Away!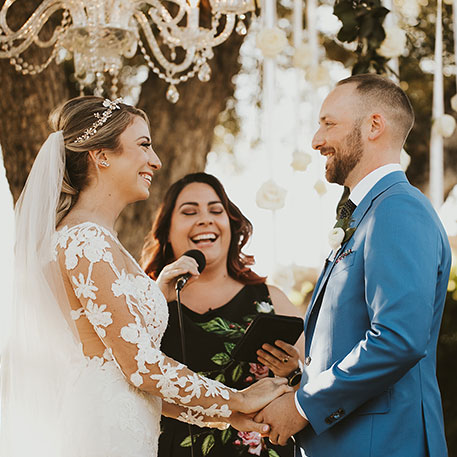 Simple Bay Area Wedding is where my wedding day became the memory that always makes me happy. They did it very well!
It was all fantastic working with Simple Bay Area Wedding. Highly reliable wedding officiant who knows to respect couples as well.
I am entirely happy to have chosen them for my wedding ceremony. All went perfectly, truly more than what I expected at first.
Reach Out To Us For Your Wedding Officiating Needs.
Your ceremony seems to be becoming a wonderful event that will create a beautiful memory in your life. We have proven decades of experience in wedding officiating and setting the façade of the wedding as you want. Call our team for help to streamline your day!