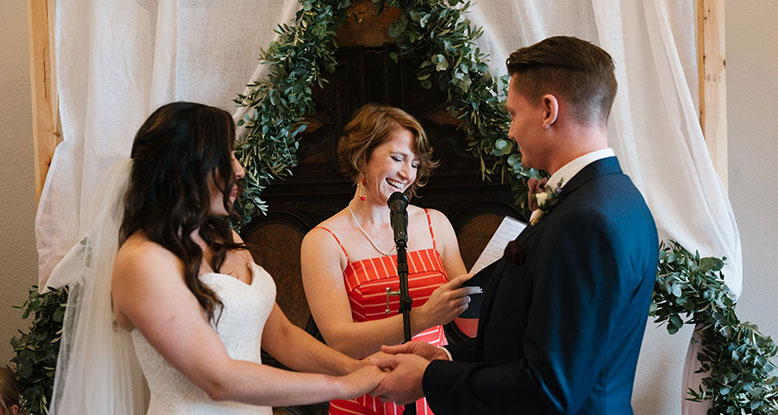 Affordable Wedding Officiant Services In Menlo Park, CA
Simple Bay Area Wedding is where you can get affordable wedding officiant services in Menlo Park, CA. Our professional team is available to get your wedding day officiating and documentation needs covered. We will make you feel exceptional by customizing our solutions and personalizing the experience.
You can stay assured of our proper attention and honesty to make the most important day of your life flawless with an emotional and sentimental touch. We are licensed to perform these operations to perfection and deliver nothing but excellence in everything we do.

Personalized Ceremony
We personalize your ceremony according to how you want it to be.

Legal Documentation
We handle every documentation-related task in your wedding ceremony.

Less Price, More Fun
Our service price is less, but the fun you can have is more than your expectations.
We know the value of your ceremony and make sure of using a proper strategy to fulfill your dreams to celebrate the day with the next level of enjoyment. Our team has been open to helping couples for years, which has made us your choice.
We understand that things can turn wrong if the legal work is left incomplete, so with our assistance, you can rest confident in our dedication to carrying out all the formalities with completeness. You will find us more than just beneficial.
Simple Bay Area Wedding offers stellar assistance on your wedding day and brings about nothing but the ease of keeping things simple and enjoyable. We can make the flow of your ceremony smooth and keep a couple comfortable throughout the event.
Let us show you our performance on your wedding day and make everything special. You can bring charm to your wedding ceremony by hiring our team. Call us at (650) 242-2051!
Frequently Asked Questions
Our managers are always ready to help you with your questions.